2 November 2023
Online - Via Zoom
During UNISONs Disability Awareness Month join Diversity & Ability to learn more about disability inclusion. FREE MEMBER LEARNING OFFER!  
2nd , 16th & 30th November 
All three sessions need to be attended to complete this learning.
Disability Inclusion Training 
Session 1 – 2nd November  | 10:00-13:00
An engaging workshop to improve knowledge and understanding of disabilities and the prevalence of both visible and invisible differences in the workplace. This training will highlight small changes that help to create an inclusive culture where everyone can thrive.
This workshop will explore simple steps that can help teams embed a culture of inclusion, creating an anticipatory welcome for all.
The workshop aims to:
Increase awareness, understanding and confidence around disability
Explain the different models of disability
Highlight different types of learning differences, neurodiversity (ie. dyslexia) and disabilities and their various impacts
Share good disability etiquette
Explore the reasonable adjustments that can be made to accommodate different working styles and how to better support people with specific needs
Change mindsets
Disability can and most likely will affect us all at least temporarily, so understanding that this isn't a deficit and that strategies and support is available to help individuals is key to creating an inclusive space.
***
Disability Inclusion – Assistive Technology
Session 2 –  16th November  | 12:00 – 14:00
Assistive Technology (AT) is all around us – from spellcheckers to screen readers and much more. But many people are unaware of the features available at our fingertips or how best to use them to accomplish your goals.
***
Disability Inclusion – Disability Disclosure
Session 3 –  30th November  | 12:00 – 14:00
Supporting our colleagues and members by raising awareness of disability disclosure. It is so important in creative supportive and fairer workplaces.
Organised by UNISON South West and Tutored by expert tutors from Diversity & Ability: https://diversityandability.com/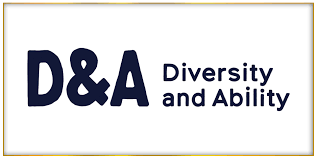 FULLY BOOKED – Waiting List Open
We hope that employers and Managers see the benefit to requesting time off to attend from your workplace should you need too.
You may want to make your Branch Union Learning Representative or Education Officer aware that you are attending this course to link with other learners or join the local learning network
If you are in need of support to request time off from your work to attend please talk to the branch to gain support.
These sessions are being held during the daytime but if you are on shift or working and want to attend you may be able to negotiate time off from your workplace.
You may have a local policy or learning agreement to support with gaining reasonable time off to attend our learning from your employer. There is also guidance via ACAS – Time off advice
For further learning options please keep an eye on our webpage and social media.
If you have any questions about the course please do not hesitate to get in contact with us
Email: SW Education Enquiries
_____________________________________________
Questions?
Am I entitled to time off to attend a course?
Yes, you should approach your line manager to arrange time off in the same way you would for other training and annual leave. We hope that Line Managers and employers see the benefit for you attending our UNISON Learning offer.
The right to time off in workplaces where the UNISON is recognised can on occasions create less barriers to members who want to attend learning offered by UNISON. Trade union workplace representatives have a right to paid time off for the purpose of carrying out their trade union duties or to take part in union training. Where there isn't a recognition agreement or facility time agreement, reps should seek advice from their branch in the first instance in regards to time off for training.
By registering to this course using the booking button please ensure you have the time off to attend. Support for requesting time off can be offered.
What are our courses like?
Our courses are friendly and informal. Our training is aimed at making learning a fun rather than a daunting experience. Everyone's views and experiences are listened to. You will not be lectured at and given every opportunity to participate and there is no exam at the end unlike school or college. We have guidance on this under our " Working together guidelines" ( Link available on this page)
Points to consider
Where are you going to be doing the online course? In a busy or loud environment which may be distracting? Somewhere where you are likely to be interrupted? If possible find a quiet space to complete the course either at work or at home. What equipment are you going to use? To access all of our E-learning courses, you will need a tablet or computer. If you are using your employer's IT equipment, then make sure you have permission to use it for a trade union course. Most facility agreements allow you to use employer equipment, but check with your branch if you are unsure. Ensure that you have access to use ZOOM or TEAMs.
What happens if I need to cancel my place on an e-leaning course?
Due to our members learning courses being in high demand, with waiting lists if we exceed numbers, we ask that you notify us as a matter of urgency to enable us to be able to offer the place to others who may be on the waiting list.